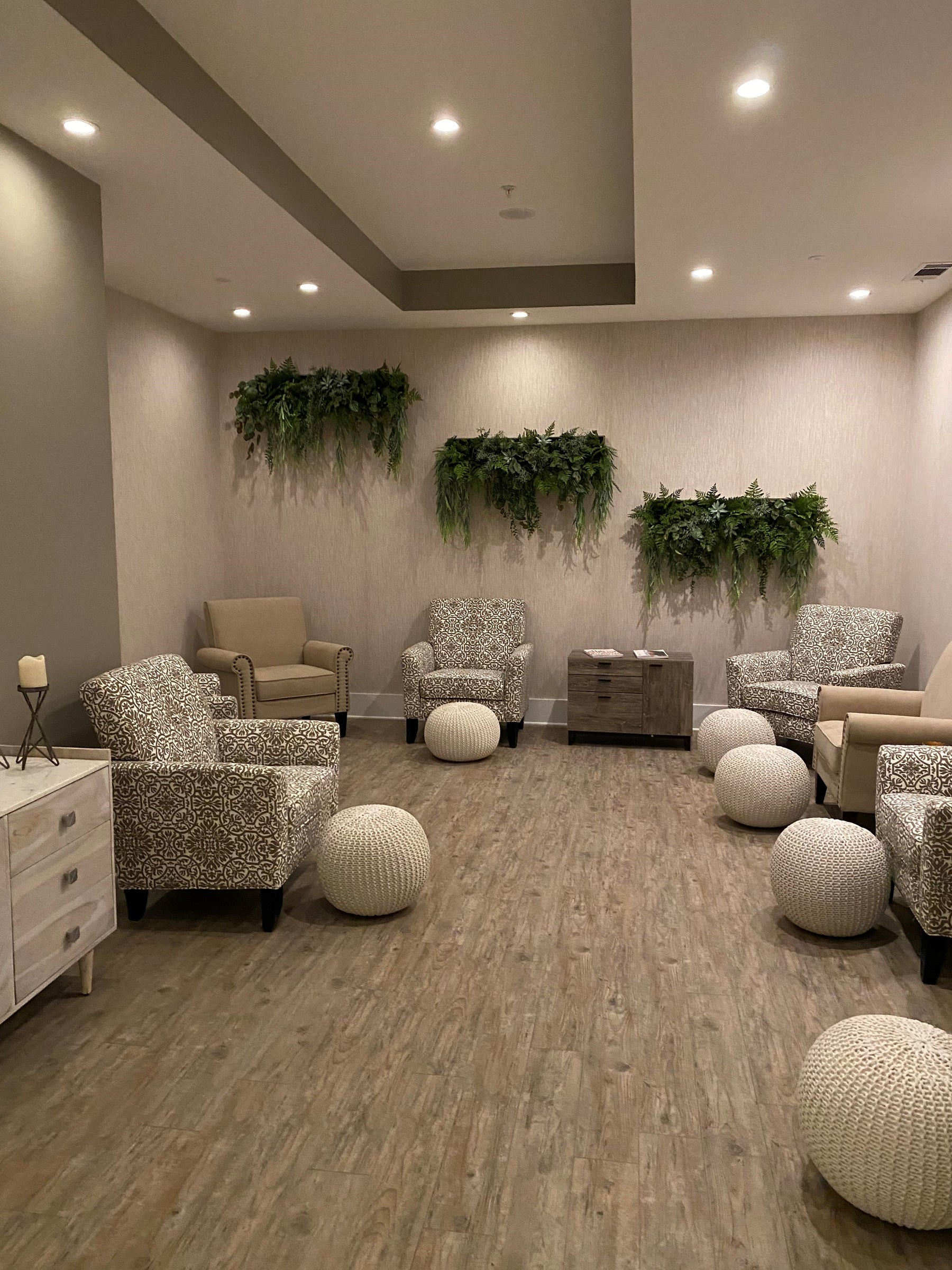 Elevating Wellness: The Holistic Experience at a Whisper Creek Luxury Day Spa
In today's fast-paced world, finding moments of respite and self-care is essential for maintaining a balanced, healthy lifestyle. Whisper Creek Spa was envisioned as a sanctuary of tranquility, offering more than just pampering treatments. Our spa is a holistic haven that prioritize overall well-being. In this blog, we'll explore how holistic health and wellness are seamlessly woven into the fabric of a Whisper Creek Luxury Day Spa, creating an immersive experience that nurtures the mind, body, and soul.
Mindful Design and Ambiance
The journey towards holistic wellness begins the moment one steps into Whisper Creek Luxury Day Spa. Thoughtful design elements, such as soothing colors, natural materials, soothing water sounds, purified air and water and ambient lighting, work in harmony to create a calming atmosphere. Our goal is to foster a sense of relaxation and tranquility, allowing guests to leave behind the stresses of the outside world.
Personalized Wellness Assessments
We are not a franchise with a  one-size-fits-all approach to our spa or guests. We understand that each individual is unique and requires a tailored approach to wellness. During services, our expert therapists will help tailor the treatment to your unique needs including discussions about lifestyle, stress levels, and any physical or emotional concerns.
Holistic Treatments and Therapies
From massages and facials to aromatherapy and a focus on mindfulness with our services, we offer a diverse range of treatments that address various aspects of well-being. These therapies often draw from ancient practices, integrating techniques from different cultures to provide a holistic healing experience. For example, a hot stone massage may incorporate elements of both Swedish and Ayurvedic traditions, promoting relaxation and balance.  Or, our Maya Chia Nature facial is rooted in ancient Mayan culture.  Our halotherapy salt-mediation room and infrared sauna, as well as a private oil infused soak in a clawfoot tub are all just a few ways to enhance your experience and leave with a sense of peacefulness. 
Mind-Body Integration
Holistic wellness acknowledges the profound connection between the mind and body. We create opportunities for mindfulness practices, including meditation and breathwork both in services and in our salt meditation room and lounges. These techniques are designed to calm the mind, reduce stress, and foster a sense of inner peace.
Integrative Workshops
Education is a crucial component of holistic wellness. We frequently host workshops and seminars led by experts in various fields of health, wellness, facial care and beauty.  This Fall we will be hosting a Maya Chia Education workshop, makeover sessions with Jane Iredale, Etcetera holiday fashion trunk show, a holiday gift showcase and more. 
Whisper Creek Spa is more than a place for indulgence; it's a sanctuary for holistic well-being. By seamlessly integrating mindful design, personalized assessments, diverse treatments, and educational resources, we offer a comprehensive approach to wellness. Guests leave not only feeling refreshed and rejuvenated but also equipped with the knowledge and practices to continue their holistic journey long after they step out of the spa's tranquil haven.  Whether you are just visiting the beautiful Hilton Head Beaches and coastal areas of the Lowcountry or one of our amazing local residents, we look forward to being a part of your health and wellness journey.